After Hongkong Electronic on Oct.2017,Okystar has taken part in Bett Excel Education Show as Exhibitor.In this time,gladly we are willing to invite each VIP clients to our booth.
Aim to improve the child' and adults Electronic programming ability,many new manuals have been provided and customized with different users.
In this time,some new products around arduino,raspberry PI,microbit,which will be showed in our booth.Firmly believe it is the useful for school teacher,students in science class.
What is changing?
Transformation Study surveyed 1494 business leaders from Asia Pacific that included 265 respondents form higher education institutions. It found 87 percent agreed that educational institutions need to become digital to increase growth. It was found 76 percent institutions in Asia are already in various stages of strategic processes.In this case,we need to improve the Electricity learing.
More and more students would like to get more knowledge by science experiment.That means as a guider of science education area,it is necessary to creat some light and new DIY Kits.At the same time,stronged our board,sensor is our target too(Developing more function with high technology).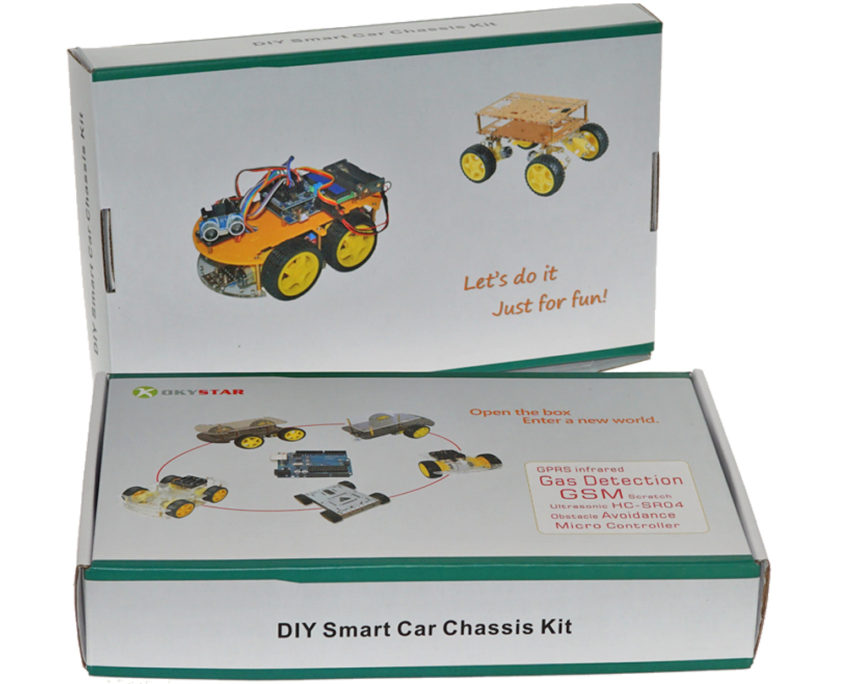 Learning with games
Our Smart car,arduino starter kit,DOF robot serious are taking a role as friendly-game.Enriched programmable DIY system,which make many students get a new favor as closed partner in Leisure time.All DIY experiment has gotten the offical approval from China government.Because of environmentally friendly materials, all parents can rest assured their children's safety.
Why educators need to be a part of it?
The future of education sees one massive constant: change. Nothing is set to remain as it were. Students will no longer have to lug around huge backpacks full of books. Instead they will get by with everything on an 8mm thick tablet connected to the world. Distance and time become relative as everyone, everywhere can access education tailored to their needs and skills. This is not science fiction anymore but a solid reality. Considering how big our youth population, it is imperative to adapt and adopt better learning technologies.
https://www.okystar.com/wp-content/uploads/2017/12/2018年邀请涵-1.jpg
500
800
admin
https://okystar.com/wp-content/uploads/2017/05/okystar-logo.png
admin
2017-12-25 03:56:23
2018-05-21 02:01:14
UK London BETT Excel Education Show - Okystar